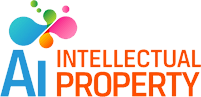 Monday, April 7, 2014 3:33 PM
If you have been wondering what iPent is all about and you are going to MRO Americas in Phoenix this week now is your chance! We will be at MRO and able to do a live demo. Just email sales@aiipllc.com to setup a demo
---
Friday, March 21, 2014 3:35 PM
The power of Pentagon2000 right in your hand. iPent is a native iPhone/iPad application which connects seemlessly to your Pentagon2000 backend giving you access to the office even when you are away.

Search your inventory and view pictures and stock information
View sales reports

Top quotes
Quotes per person
Sales totals by day, week, and month

Search customers

Find customers near you
View sales history
View customer RMA details
Track customers orders
Change customers terms

Create Quotes from your iPhone or iPad
Search, view, and sign Purchase Orders
Search and view receivers
And much, Much more!
---
Friday, February 7, 2014 8:50 AM

Aerospace Classification Assistance - Braumiller Law Group:
  We are firm believers in being resourceful and efficient when it comes to helping clients move towards compliance. We are pleased to partner with the leader in Aerospace Classification Assistance – PNImportExport.com. A cost and time efficient solution to support your compliance effort, Partnumber Import Export can help your business eliminate the need to pull, &
PN Import Export is excited to strengthen our partnership with Braumiller Law Group, a global leader in the trade compliance industry.
---
Friday, January 3, 2014 12:43 PM
AIIP is excited to announce the release of iPent version 2.0.8! With it comes loads of new features and enhancements requested by our customers. Stay tuned for even more features coming later this month.
New in this version:
View Sales Orders

View Invoices

View Call Tracking for a customer

Search inventory by Logno, Location, or Part number

Change colors for inventory lines (customizable by you)
Fixed in this version:

You can now quote 0 qty lines

Pretty loading screens while your app updates
---
Thursday, December 19, 2013 11:48 AM
Sporting a new style, PNImportExport.com is updated with a new logo, theme and even better: new pricing. Now just $0.99 per part number you can view ECCN, HTS Code, Schedule B and more! New look, same valuable content to save you time and money researching international trade data.  Give it a try today at pnimportexport.com
---
Friday, October 18, 2013 12:27 PM
Interested in seeing a live demo of iPent? Find Mike Dunst at NBAA or the MARPA conference October 21-25 in Las Vegas.